Volusia County Attorney - Clare Keijer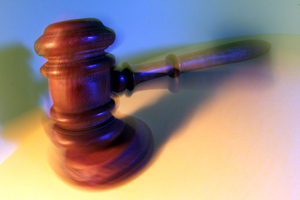 Clare Keijer of Keijer Law in DeLand is a Volusia County attorney that practices bankruptcy and foreclosure defense for consumers. Keijer Law also practices in the areas of business contracts, civil trials, PACA trusts and agricultural law, estate planning and wills, real property, probate and trust law, federal taxation and IRS representation. Clare Keijer is a licensed Florida Realtor and is a member of the National Association of Consumer Bankruptcy Attorneys as well as the Central Florida Association of Bankruptcy Law Attorneys.
Keijer Law's experience in bankruptcy law helps consumers facing bankruptcy or home foreclosures by giving legal advice to help avoid foreclosure. If you are facing Chapter 7 bankruptcy, Chapter 13 bankruptcy, or need tax debt relief, call your Volusia County Attorney at Keijer Law for help. There are different options you can choose to protect yourself or your business when facing bankruptcy or debt from the IRS. Keijer Law offers credit card debt counseling and foreclosure advice, which is a common problem many homeowners or credit card users are facing today.
The best thing you can do is speak to a qualified attorney at law to help you handle your financial issues. Keijer Law's offices are located in Deland, FL, and serve Volusia County, Seminole County and surrounding areas of Brevard County, Orange County and Orlando. To speak with a Volusia County Attorney at Law that practices bankruptcy and foreclosure defense, call Keijer Law at (386) 736-3660.